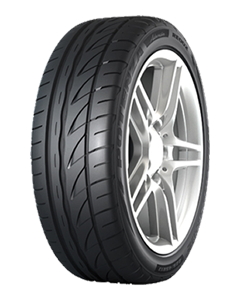 BRIDGESTONE Potenza Adrenalin RE002
BRIDGESTONE Potenza Adrenalin RE002
The tyre's unique asymmetric design and advanced construction combine to give unprecedented levels of precision, stability and control across all levels of driving. Offering high-speed cornering stability and extremely fluid response, the Bridgestone Potenza Adrenalin RE002 is sure to provide enthusiasts with the ultimate in driving pleasure.
More direct handling response and superior cornering grip
High speed stability and reactive to any steering input for exciting sporty handling
Resistance to aquaplaning
How our customers


rate these Tyres
There have been no reviews yet for this product. To review this product, click the "Leave a Review" button.