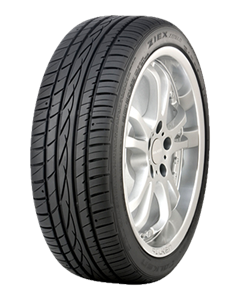 FALKEN Ziex ZE-912
Asymmetric performance tyre suitable for small to mid sized cars.
New asymmetric pattern with 4 wide circumferential grooves making the ZE-912 an incredibly stable tyre at high speed, and under heavy braking. New lateral groove design creates significantly improved water displacement performance with higher land ratio on the outer blocks of the tread resulting in higher load handling when cornering.
Typically suited to performance hatch backs, small to mid sized executive/family saloons and MPV's. Target vehicles include anything from 120 to 250bhp.
How our customers


rate these Tyres
There have been no reviews yet for this product. To review this product, click the "Leave a Review" button.