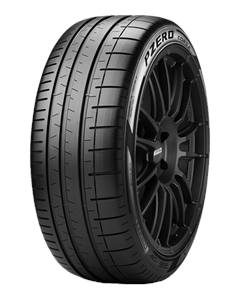 PIRELLI P Zero Corsa (PZC4)
PIRELLI P Zero Corsa (PZC4)
The P ZERO™ CORSA is a tyre that brings the best of motorsport technology both on the road and on tracks.
Developed in association with leading vehicle manufacturers in the high performance sector, it is perfect in every road surface. The racing type compounds allow to achieve an extreme handling and best levels of braking and traction.
Customised Inner Tread Design
Excellent balance between high speed driving and grip/traction thanks to the dual-compound tread technology
Customised Outer Tread Design
Hard handling performance, high speed cornering and impressive lateral acceleration managed by the massive tread blocks on the shoulder and the central continuous rib
Customised Tread compund Solutions
Motorsport derived materials for improved resistance to high thermo-mechanical stress
How our customers


rate these Tyres
There have been no reviews yet for this product. To review this product, click the "Leave a Review" button.