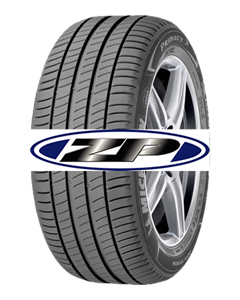 MICHELIN Primacy 3 (Zero Pressure)
MICHELIN Primacy 3 (Zero Pressure)
With its excellent performance on wet roads, the MICHELIN Primacy 3 tyre was awarded by ADAC as best in its category in 2015 and 2018.
MICHELIN's premium road tyre for summer conditions
Excellent performance on wet roads
Award winning summer road tyre
Features and Benefits
Excellent performance on wet roads ensures safe driving on rainy days in summer
Auto-blocking sipe technology, along with a patented rubber tread compound, combine to produce excellent performance on wet roads. The MICHELIN Primacy 3 summer tyre gives you and your passengers safe and comfortable driving on daily commutes or long road trips. Premium wet performance from a premium tyre.
High longevity
The MICHELIN Primacy 3 tyre offers high longevity due to a very abrasion resistant compound and an optimized Contact Patch, which distributes tyre pressure and heat more evenly to allow more mileage. Be the driver who enjoys more miles on the road this summer.
What are "run flat" tyres?
Run flat tyres have specific technology to allow you to drive for a limited distance at a reduced speed after a puncture or a drop of tyre pressure. MICHELIN® Zero Pressure (ZP) tyres provide run-flat technology that allows you to drive up to 50 miles at 50 mph with a flat tyre.
How our customers


rate these Tyres
There have been no reviews yet for this product. To review this product, click the "Leave a Review" button.