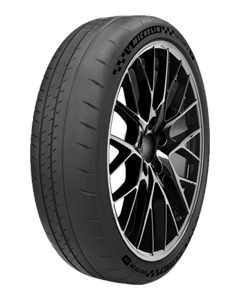 MICHELIN Pilot Sport Cup 2 R
MICHELIN Pilot Sport Cup 2 R
WHY THIS TYRE?
The ultimate version of MICHELIN Pilot Sport Cup 2 has been tailor made for experienced drivers with hypersport vehicles.
Focused on track days, MICHELIN Pilot Sport Cup 2 R provides both grip and driving precision
0,5 sec per kilometre faster on the Nürburgring Nordschleife(1)
The "R" marked MICHELIN Pilot Sport Cup 2 achieves extreme levels of lateral grip thanks to exclusive compounds directly coming from our motorsport.
How our customers


rate these Tyres
There have been no reviews yet for this product. To review this product, click the "Leave a Review" button.