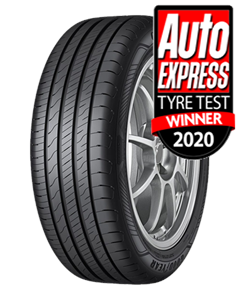 GOODYEAR EfficientGrip Performance 2
GOODYEAR EfficientGrip Performance 2
Mileage Plus technology
High tread elasticity and flexibility results in less fractures caused by rough road conditions (over a wide range of temperatures)
Wet Braking Technology
Lower compound stiffness facilitates block bending and wiping out of water. Longer and increased number of gripping edges facilitates water evacuation.
Dry Stability Plus Technology
Larger ribs at the center of the tread ensure higher stiffness
How our customers


rate these Tyres
There have been no reviews yet for this product. To review this product, click the "Leave a Review" button.