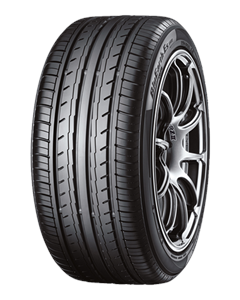 YOKOHAMA BluEarth-Es ES32
YOKOHAMA BluEarth-Es ES32
Applications
Compact cars.
Small family cars.
Benefits
Enhanced wet and dry grip.
Long tread life and durability.
Fuel saving performance.
Reliable driving with excellent stability.
Feature
Nano Blend compound with Orange Oil.
Powerful and comfortable tread design.
Extra powerful profile.
Contact pressure homogenisation and improvement of uneven wear.
How our customers


rate these Tyres
There have been no reviews yet for this product. To review this product, click the "Leave a Review" button.