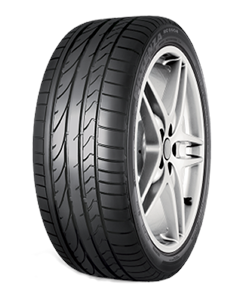 BRIDGESTONE Potenza RE050A
BRIDGESTONE Potenza RE050A
The perfect tyre for the sporty, demanding driver in wet and dry conditions. Suitable for a wide range of models, from super sports cars such as the Enzo Ferrari, to popular models like the new Golf. It offers high performance with a good level of comfort and low noise. In certain sizes it is available as a runflat.
Features
State of the art driving precision from Formula One technology
Response and control beyond your dreams
Superb wet grip provides ultimate safety
How our customers


rate these Tyres
There have been no reviews yet for this product. To review this product, click the "Leave a Review" button.