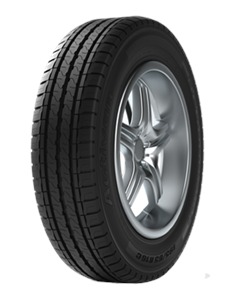 B.F. GOODRICH Activan
BFGoodrich completes its offer with a van tyre. Whatever the driving conditions and type of load, our tyres are designed to meet the professionals' needs. BFGoodrich van tyres are therefore suitable for even your most demanding customers.
Product Benefits
Perfect Steering Control on dry and wet surfaces.
Large tread blocks to maximize grip on dry surfaces.
Multiple edges to break water surface.
Endurance in the face of any challenge and optimum reliability
Dual-ply carcass for better protection.
Internal structure reinforced on the sidewalls.
How our customers


rate these Tyres
There have been no reviews yet for this product. To review this product, click the "Leave a Review" button.