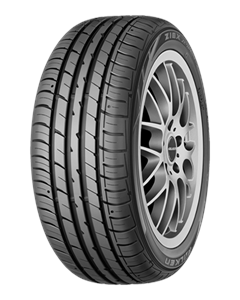 FALKEN Ziex ZE914 Ecorun Runflat
FALKEN Ziex ZE914 Ecorun Runflat
With the Ziex ZE914 EcoRun Falken offers cost-conscious drivers a modern tyre with optimised rolling resistance and well-balanced performance characteristics.
Product Benefits:
Outstanding level of grip on dry and wet roads.
Low external rolling noise.
Particularly suitable for a sporty driving style.
With Special Eyes tyre wear indicators.
How our customers


rate these Tyres
There have been no reviews yet for this product. To review this product, click the "Leave a Review" button.