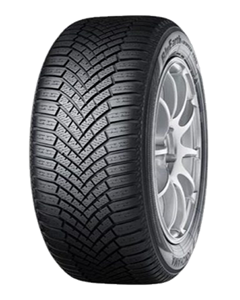 YOKOHAMA BluEarth Winter V906
YOKOHAMA BluEarth Winter V906
Super Rich-Silica Compound
A large amount of silica is used, contributing to superb wet performance. Snow polymer is blended to enhance snow performance.
Uniform Pressure Blocks
Each block is positioned in a uniform manner. The pressure from the ground is spread evenly. Improves performance on snow, wet and extends mileage.
A.R.T Mixing Technology
A.R.T. Mixing Technology makes the compound more flexible. Larger contact area contributes to better wet performance.
Robust Construction
Robust construction enhances stability. Low-heat-generating under-tread for low fuel consumption.
Optimised Profile
Ground contact area increased by 10%. Surface grip increased for better wet & snow traction.
Widespread 3-D Sipes
The 3-D sipes are spread out widely from block to block, enhancing the edge effect on snow and ice. The 3-D sipes prevent block corrosion, thus realising firmer ground contact. Improves performance on ice, snow, wet and mileage.
How our customers


rate these Tyres
There have been no reviews yet for this product. To review this product, click the "Leave a Review" button.