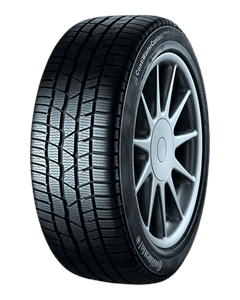 CONTINENTAL ContiWinterContact TS 830 P SSR
CONTINENTAL ContiWinterContact TS 830 P SSR
Exceptional braking power on ice and snow
Better snow traction.
Higher mileage
Exceptional braking power in ice and snow
High block stiffness in the tread pattern centre and the large number of sipes with maximum formation of gripping edges provide improved braking power on wet and icy roads.
Better traction in snow
The large number of blocks and sipes on the tyre shoulders create a multitude of gripping edges and consequently more effective traction in snow.
Higher mileage
Due to an even distribution of block stiffness and the corresponding even pressure distribution in the ground contact patch, the ContiWinterContact™ TS 830 P has a lower and more even wear resulting in higher mileage performance.
How our customers


rate these Tyres
There have been no reviews yet for this product. To review this product, click the "Leave a Review" button.