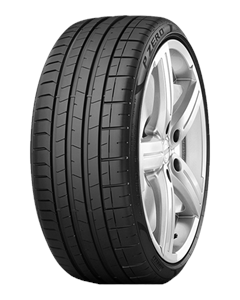 PIRELLI P Zero (PZ4) Sport Car
PIRELLI P Zero (PZ4) Sport Car
The Pirelli P ZERO™ (PZ4) is a unique Ultra High Performance product combining Pirelli's knowledge gained from competitive Motorsport with Pirelli's alliance with the top car manufacturers, granting the perfect fit for the performance of each car.
P ZERO™ (PZ4) has a range developed with the most prestigious OEMs that is able to meet any customisation needs in terms of size, technology and seasonality.
It is available in two versions, the P ZERO™ (PZ4) Luxury Sedan and the P ZERO™ (PZ4) Sport Car, to provide drivers with an incredibly customized experience.
Customised Inner Tread Design
Superior safety in wet conditions thanks to the high silica content. Better traction and riding comfort with high pitch sequence
Customised Tread Compound Solutions
Improved rolling resistance, wet performance and better mileage
.
Customised Outer Tread Design
Low noise emission and low rolling resistance achieved by optimised pitch sequence and siping design
How our customers


rate these Tyres
There have been no reviews yet for this product. To review this product, click the "Leave a Review" button.